ChroLithix Corporation, PO Box 901, Summit, NJ 07901 (908)277-3240
Jewelry Mineral Specimens Meteorites Agate Fossils Order/Info/Contact Links Home
This specimen is available for purchase...
Click here to go to the corresponding sale catalog page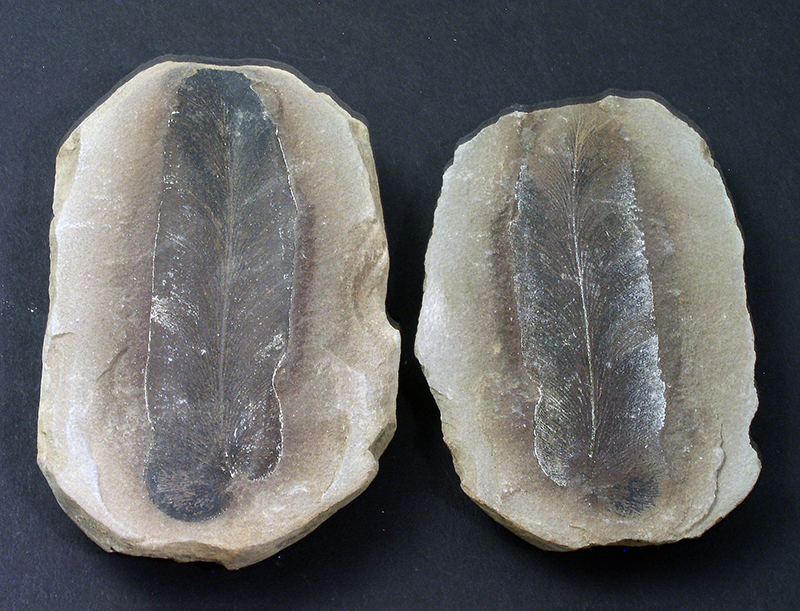 Neuropteris seed fern leaf
Middle Pennsylvanian, Francis Creek Shale
Mazon Creek, Illinois, USA
Two halves of an ironstone concretion containing a large, single Neuropteris pinnule.
The concretion is 8.3 cm X 4.9 cm. X 2 cm.
Jewelry Mineral Specimens Meteorites Agate Fossils Order/Info/Contact Links Home
(c) ChroLithix Corporation 2003-2018 All Rights Reserved