ChroLithix Corporation, PO Box 901, Summit, NJ 07901 (908)277-3240
Jewelry Mineral Specimens Meteorites Agate Fossils Order/Info/Contact Links Home
This specimen is available for purchase...
Click here to go to the corresponding sale catalog page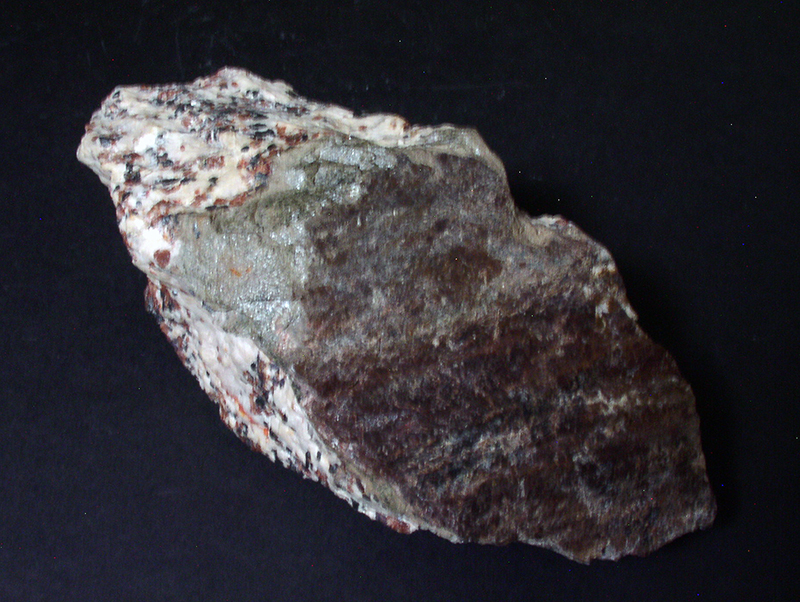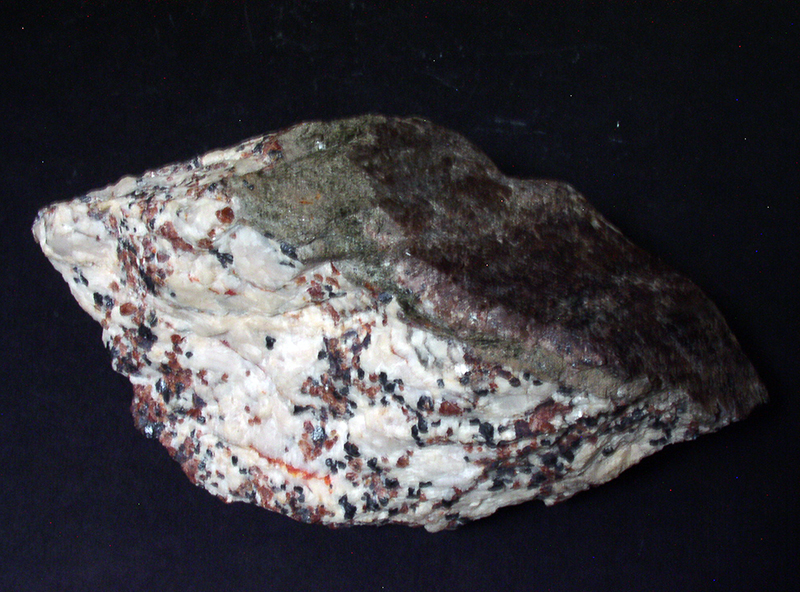 Magnussonite, Sterling Mine, Ogdensburg, Sussex County, NJ
Massive dark green magnussonite on a slip in lean franklinite, 'troostite' ore.
A 'rare ugly'. A John Kolic find from between the 1100' and 1200' levels in the
Sterling Mine around 1989.
Specimen size - approx 12 cm. X 6 cm. X 5.4 cm.
Cabinet specimen
Jewelry Mineral Specimens Meteorites Agate Fossils Order/Info/Contact Links Home
(c) ChroLithix Corporation 2003-2018 All Rights Reserved