Page <Prev 1 2 3 4 5 6 7 8 9 10 11 Next>
New Jersey Agates Page 4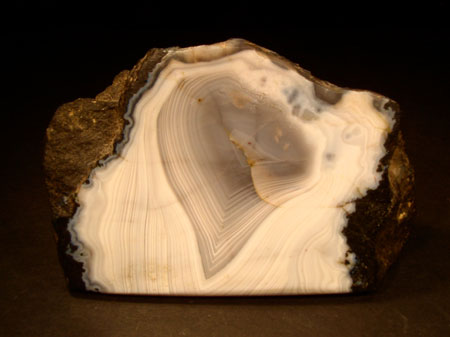 10602
AGATE
Great Notch, Passaic County, NJ
Small grey to white fortification agate. This
specimen is pictured in the classic reference,
'The Minerals of New York City and Its
Environs' by James Manchester.
Specimen size - approx. 7.2 cm X 4.5 cm X 3.1 cm.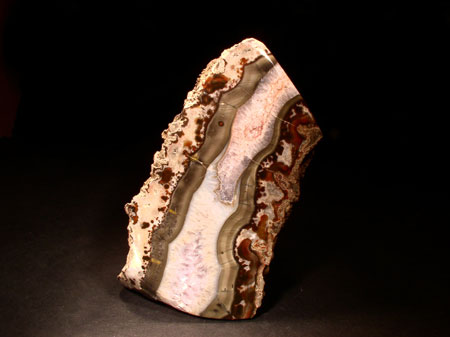 ML316
AGATE
Braen's Quarry, Haledon, Passaic
County, NJ
Medium sized agate crack filling with nice
color, banding, pattern. Some shimmer.
Wiegand Collection 1920.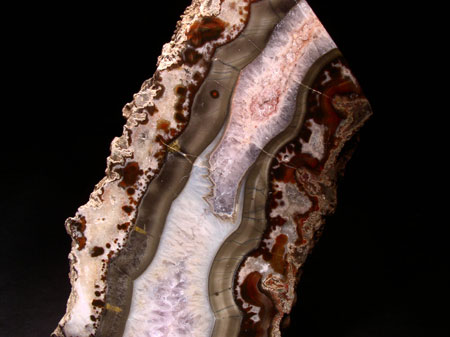 Specimen size - approx. 11.1 cm X 6.3 cm X 6 cm.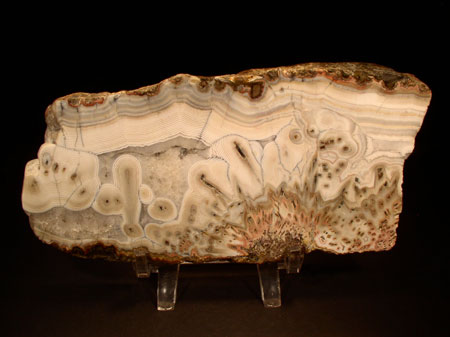 MLXX2
AGATE
Prospect Park Quarry, Paterson,
Passaic County, NJ
Large agate slice showing several episodes
of quartz and chalcedony growth on previous
mineralization.
Specimen size - approx. 16.5 X 8.1 cm. X 1.4 cm.
Page <Prev 1 2 3 4 5 6 7 8 9 10 11 Next>