Page <Prev 1 2 3 4 5 6 7 8 9 10 11 Next>
New Jersey Agates Page 8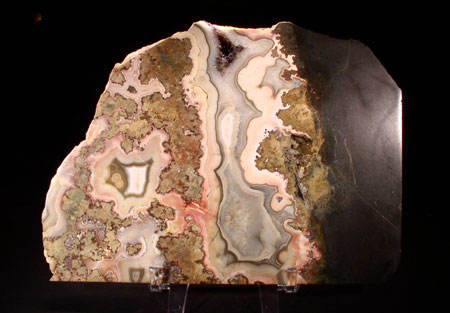 MLXX6
AGATE
Prospect Park, Paterson, Passaic
County, NJ
Fine multicolor agate slab.
Specimen size - approx. 17.1 cm X 12.5 cm X .7 cm.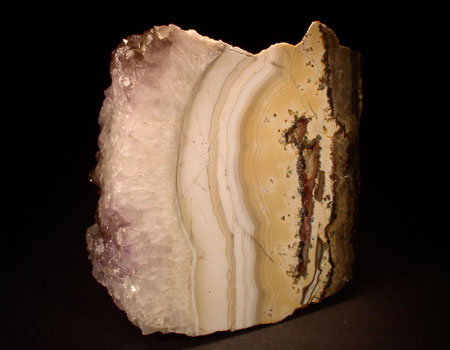 ML322
AGATE
Upper New Street Quarry, Paterson,
Passaic County, NJ
Amethyst, milky quartz, and pastel yellow
and white chalcedony vein filling on basalt.
Collected in 1934.
Specimen size - approx. 10.5 cm X 9 cm X 5.2 cm.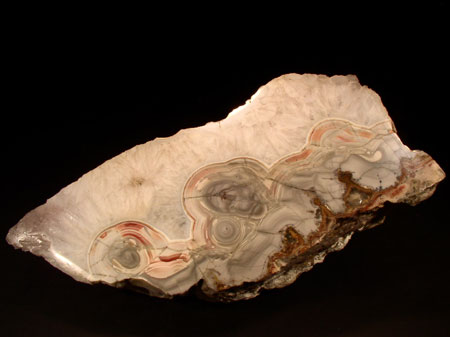 ML325
AGATE
Prospect Park, Paterson, Passaic
County, NJ
Quartz and red and grey banded agate
vein filling in basalt. Rounded impressions
of agate in the amethyst vein at the amethyst/
agate contact can be seen on the back of
this specimen. Collected in 1950.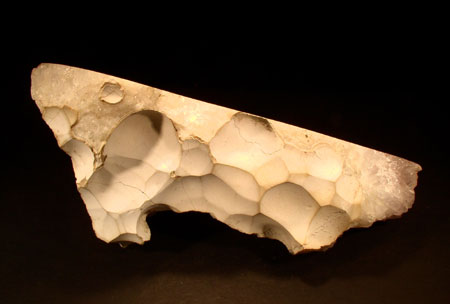 Specimen size - approx. 16.3 cm X 7 cm X 6.7 cm.
Page <Prev 1 2 3 4 5 6 7 8 9 10 11 Next>