Page <Prev 1 2 3 4 5 6 7 8 9 10 11 12 13 14 15 16 17 18 19 20 Next>
Franklin and Sterling Mines Page 15
NESOSILICATES - HUMITE GROUP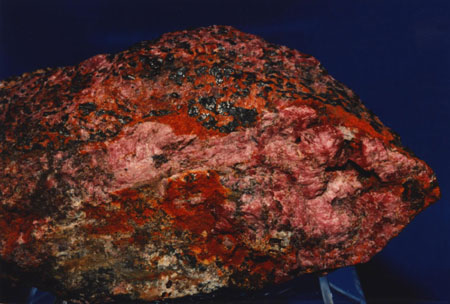 M0026
LEUCOPHOENICITE
Franklin, Sussex Co., NJ, USA
Pink leucophoenicite crystals in a vug in
massive leucophoenicite with red zincite
on a slip surface in massive franklinite,
zincite, leucophoenicite rock.
(Photo by Gary Grenier)
Specimen size: approx. 11.2 cm X 5 cm X 3.8 cm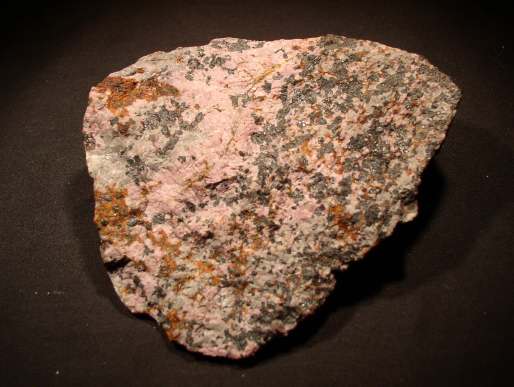 M0918
LEUCOPHOENICITE,
TEPHROITE
Franklin, NJ, USA
Massive pink leucophoenicite, grey tephroite with zincite
and franklinite. A good example of the gneissic texture and
unusual nature of the Franklin orebody.
Specimen size - approx. 9.5 cm. X 8.0 cm. X 3.0 cm.
Sorry, the mineral specimens on this page are not for sale.
Page <Prev 1 2 3 4 5 6 7 8 9 10 11 12 13 14 15 16 17 18 19 20 Next>