Page <Prev 1 2 3 4 5 6 7 8 9 10 11 12 13 14 15 16 17 18 19 20 Next>
Franklin and Sterling Mines Page 17
TECTOSILICATES - FELDSPAR GROUP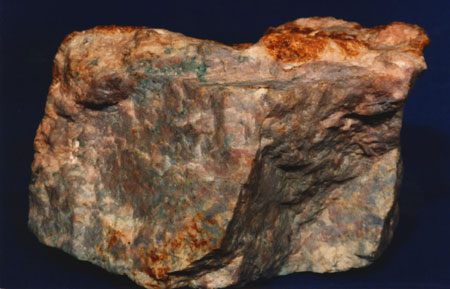 M0539
CELSIAN, GROSSULAR
Franklin, Sussex Co., NJ, USA
Massive blue celsian with pink grossular
in yellow brown andradite. There are also
minor margarosanite, clinohedrite, and
green vesuvianite (apatite?) on the
specimen.
(Photo by Gary Grenier)
Specimen size: approx. 8.8 cm X 7.5 cm X 6.3 cm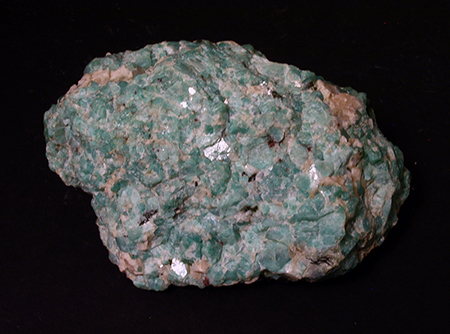 CX171
Microcline
Franklin, NJ
Crystalline aggregate of greenish-blue amazonite.
Outstanding color.
Specimen size - approx 12 cm. X 9 cm. X 5 cm.
Sorry, the mineral specimens on this page are not for sale.
Page <Prev 1 2 3 4 5 6 7 8 9 10 11 12 13 14 15 16 17 18 19 20 Next>