ChroLithix Corporation, PO Box 901, Summit, NJ 07901 (908)277-3240
Jewelry Mineral Specimens Meteorites Agate Fossils Order/Info/Contact Links Home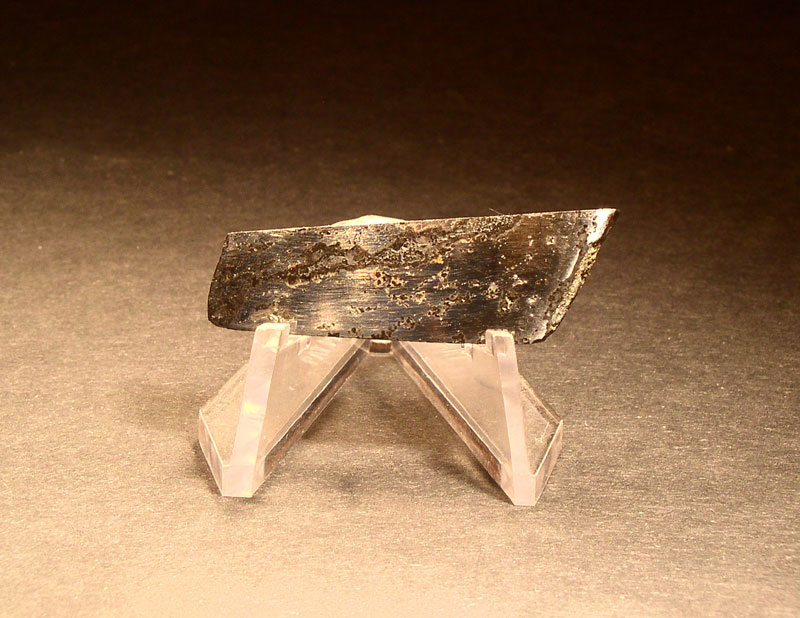 MM010
This small slice is from a large ring-shaped
meteorite first discovered in Sonora, Mexico
by Jesuit missionaries. The meteorite was left
near Tucson while being transported to Spain.
It was taken to Tucson, where it was used as
a public anvil until it was claimed and donated
to the Smithsonian. This is an example of a
rare variety of iron meteorite consisting almost
entirely of taenite, a solid solution of iron and
nickel rich in iron.
Specimen size: approx. 3.5 cm X 1.2 cm X 0.2 cm Weight: 5 grams
Jewelry Mineral Specimens Meteorites Agate Fossils Order/Info/Contact Links Home
(c) ChroLithix Corporation 2003-2018 All Rights Reserved