ChroLithix Corporation, PO Box 901, Summit, NJ 07901 (908)277-3240
Jewelry Mineral Specimens Meteorites Agate Fossils Order/Info/Contact Links Home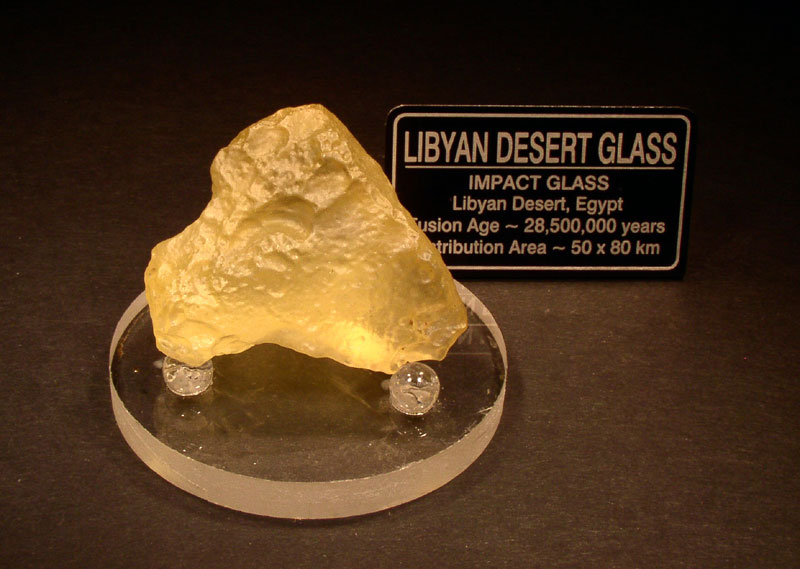 MM024
LIBYAN DESERT GLASS
Libyan Desert, Eqypt
Large chunks of natural glass were first
found in the remote desert of Egypt in 1932.
Evidence indicates that the glass was formed
by a high velocity impact of a large body over
28 million years ago. Lack of included mater-
ial and some unusual properties of the glass
leave many questions on the origin of this glass
unanswered.
Specimen size: approx. 4 cm X 3.1 cm X
2.3 cm Weight: 28 grams
Jewelry Mineral Specimens Meteorites Agate Fossils Order/Info/Contact Links Home
(c) ChroLithix Corporation 2003-2018 All Rights Reserved